THE NON-SURGICAL POSTURE CORRECTOR!
People who sit longer are more likely to suffer poor posture that can lead to a wide range of conditions.
Don't let sitting all day damage your back! To prevent back pain problems, improve your body alignment with this posture corrector.
This Back Posture Corrector is designed to retrain your back's muscles and joints to develop and maintain a healthier and upright position. 
LIMITED STOCK available so Click the "ADD TO CART" button now!
How does this work?
The posture corrector should be worn daily, it fits over the shoulders and under the armpits with adjustable dual tightening straps for tightness, allowing the user to calibrate the desired posture.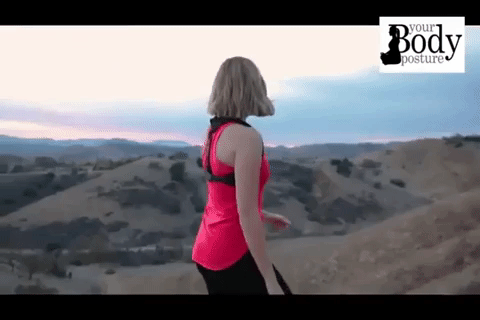 It aligns shoulder back clavicle by pulling back to correct position through upper back support.
WHY SHOULD I USE A BACK POSTURE CORRECTOR?
 The Back Posture Corrector relieves:
Neck and shoulder pain
Postural pain of upper and lower back
Osteoporosis
Scoliosis
Kyphosis
Slumped shoulders
How to use?
Straight your back and put the upper back brace shoulder on. Then, tighten all the straps;
Wear the shoulder posture brace for 15-20 minutes for the first 3-4 days, then add 20 minutes every day;
You may feel uncomfortable for the first 3-4 days, but later you'll get used to wearing the posture corrector therapy back brace. 
IMPORTANT NOTE:

Do not use for an extended period of time. Over-tightening the brace may cause excessive tension.
Features:
It has durable fabrics that provide breathable comfort
It has adjustable posture support with a universal size that fits from 28" to 48" in chest circumference
It has 2 detachable armpit pads for extra comfort
It has an 8-shape design to freely allow the user to move with no restrictions
Can be worn underneath the cloth